UPCOMING LOCAL EVENTS
Pakenham Produce is out and about again sponsoring these fantastic local events......
**Pakenham Pony Club Horse Trials on Feb 12th and 13th 2016**
**Young Cattle Handlers -a part of the Berwick Show- on 26th Feb**

**Berwick Show 27th and 28th Feb 2016**
We would like to wish all the competitors and organisers the best of luck at these local events.
Please let us know if you may need any special requirements for these upcoming events.
GOOD LUCK!!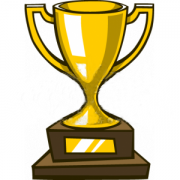 ---
***IT'S
UP AND RUNNING- CHECK IT OUT***


$AVE-$AVE-$AVE
CLEARANCE PAGE
"BARGAINS"
"SPECIAL"
"SALE"
***Our clearance page has started!!***
so watch out for some great bargains
SAVE SAVE SAVE



"Once its gone its gone....."
BUT WILL BE UPDATED REGULARLY, KEEP AN EYE OUT FOR NEW BARGAINS.........
---
Check out our some of the brands in our Country Clothing range-
---
Take advantage of our Undercover Drive-thru service, easy, safe parking and we can load your vehicle for you!
SERVICING PAKENHAM SINCE 1973
Pakenham Produce & Saddlery
Proudly Australian Family Owned & Operated
Like us on Facebook so you miss nothing!